Get yourself recharged in Eger
#ARTICLE_DATE_LETREHOZVA#: 07 November 2016 | Created: 07 November 2016
Eger provides myriads of possibilities if you like being active and health-conscious. Either or both, we promise you'll enjoy it.
#1 The elegant Thermal Bath, located in the Center
The Thermal bath of Eger was opened in 1932. One of the nicest park baths of Hungary is waiting for visitors who want to rejuvenate, to do sports or just to have fun in a beautiful green area. The bath has two kinds of healing waters: radon curative water and sulphurous thermal water, which make it unique throughout the world.
The bath is a real paradise for kids. A pool castle, huge slides and beautiful water lilies turn spa time into an unforgettable experience.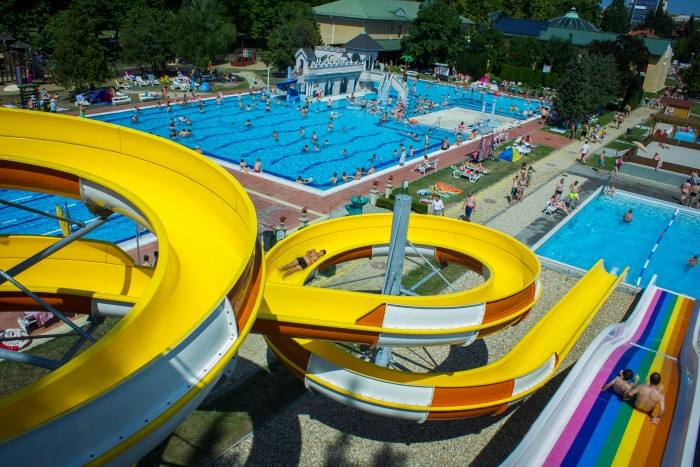 #2 The Glamourous Turkish Bath
The bath was built 400 years ago by Pasha Arnaut on a special natural spring, which holds a particular charm for spa lovers and those who seek out unique moments and novelty. The architecture of the building is as magnificent as the water composition and massage services.
If you want a special treat, Hammam massage is a must try. It cleans and refreshes your body, mind and soul. It is not only a massage, it is a philosophy of cleanliness from where beauty and health are derived.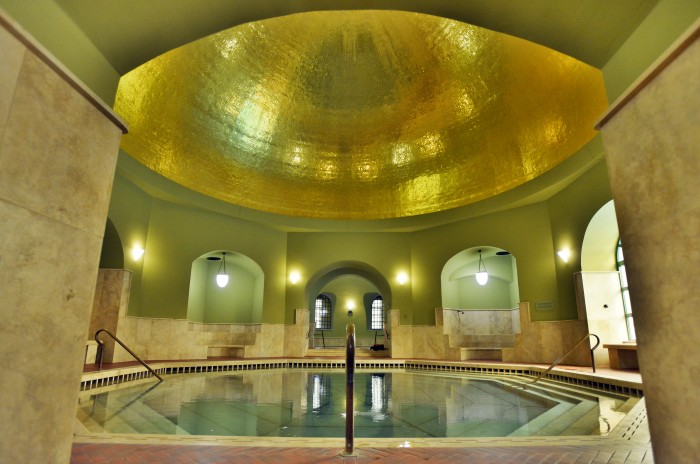 #3 Crystal Clear Air from BUKK Mountain
Even from a long distance it is obvious that the mountain towering above the city of Nagy-Eged provides an excellent outing opportunity. Nature lovers will especially enjoy this pleasant walking tour, passing along side vineyards, taking 20 minutes from the city centre to reach the 901 metre high point. This is Hungary's highest wine-growing area and the view is appropriately breathtaking. Southwards you can see the infinite horizon of the Great Plains. Hungary's largest mountain, the Kékestető peaks to the west, and to the north you can see Bükk Hegy (Beech Mountain), and lying seemingly at your feet, looking like a model of a town, is Eger.

Photo: Almagyar Wine Estate, www.almagyar.hu 
#4 One-day trip to SZILVÁSVÁRAD
About 25 kilometres away from Eger is Szilvásvárad. It contains Szalajka Valley which offers many different activities: hop on a small train, or on a bicycle. Adults can test their courage on one of the many exciting courses at the adventure park, or simply stroll along the beautiful veiled waterfall. Do not pass up the opportunity to taste the wonderful local freshly smoked trout.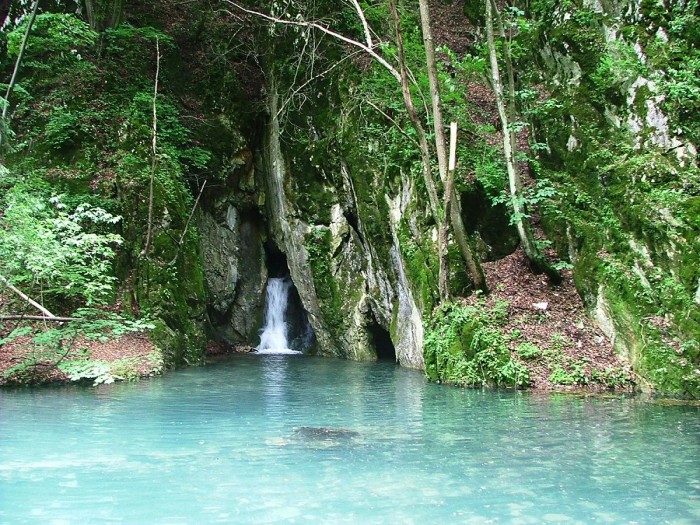 #5 Biking everywhere
Even though it is hilly, Eger is a great town for cycling. In 2015 a bike path network crossing the town was completed. This means cycling is safe and one can travel easily everywhere on the bike paths, including, if you feel inspired, all the way out to Beech Mountain. If you don't have your own bicycle with you, many places will rent you acceptable ones, including those with child seats, for example. The bike path follows a very attractive route from the historical centre of Eger, along the edge of a large pond; a must-see for those with a love of the picturesque.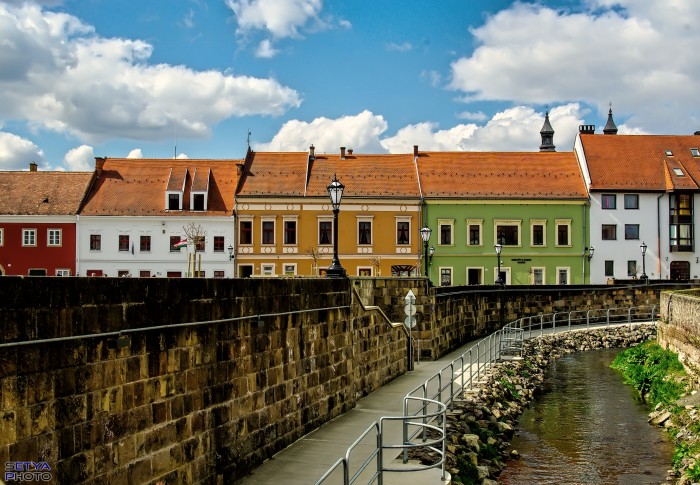 < back