Little Synagogue
#ARTICLE_DATE_LETREHOZVA#: 28 February 2014 | Created: 01 February 2016
Little Synagogue locating contemporary arts gallery is the oldest synagogue of Eger.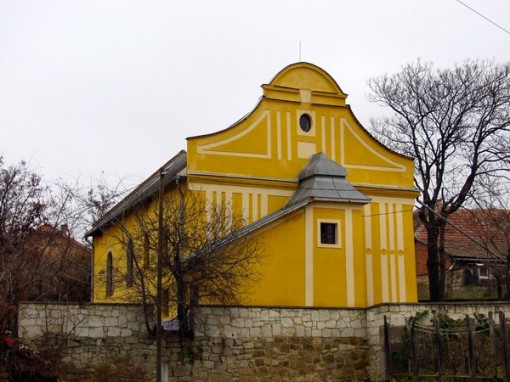 The site on the bank of the stream having been bought by János Krausz gardener in 1820 was purchased by the Jewish religious community in 1845 where a later a Classicist prayer-house was built, the architect of the building is unknown. It was empty from 1913, then it was reshaped to be a cultural centre. It was rebuilt in 1924 in its original size and it was used as cultural and spiritual centre of Jewish religious community until the middle of 1940s, aftre 1945 it became property of the town. In the 1990s the town municipality had the building renovated and in 1998 August a charity concert was organised to renew the building completely.
After the millenary the building got into focus again on account of Cultural Capital of Europe, so Part Association was established. The organization, together with young artists have transformed the neglected building a centre of modern arts.
It has functioned as contemporary arts gallery and community hall since 2007 July.
3300 Eger, Hibay K.u.7.
< back