Buttler house
#ARTICLE_DATE_LETREHOZVA#: 21 February 2013 | Created: 17 March 2015
The house built in Baroque style in the 18th century got its name after its owner, János Buttler, commander of the town , who became famous by Kálmán Mikszáth's novel, titled Peculiar Marriage.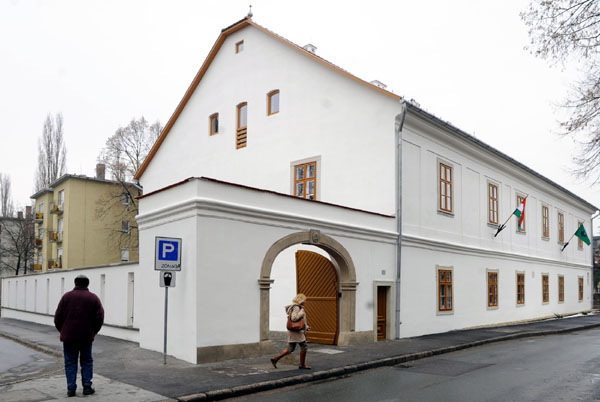 The history of the house – similarly to the story by Mikszáth – is very adventurous. Janos Buttler, aged 19, got legally married with countess Katalin Dőry in 1773. After it failed due to both's fault they were separated which did not mean official divorce. It was iniciated by Mr Buttler to get rid of alimony and his childless wife . However, in vain. He died in 1845.
The Baroque building then became the barrackof the town, then functioned as a deaf-mute institute and boarding school. From 1949 to 1957 it was home to the local museum. it had been a tourist hostel before being closed twenty years ago. Now it functions as location for offices.
< back