Dobó square
#ARTICLE_DATE_LETREHOZVA#: 21 February 2013 | Created: 24 June 2015
Dobó Square is the most organized square of Eger.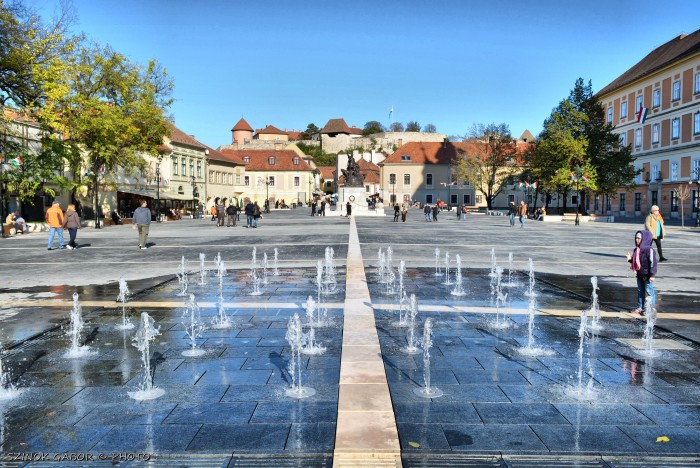 Dobó square is the most unified and the nicest one in Eger.
The square used to be decorated with two great monuments. One is the massive statue of captain István Dobó set up in 1907, work of Alajos Stróbl. The statue can be seen now as well on the renewed square.
The other statue composition is Border Castle Warriors paying tribute to the defenders of the fortress of Eger when showing the heroic fight of an Eger soldier with two Turkish horse riders.
This symbol of the town was made by Zsigmond Kisfaludi Stróbl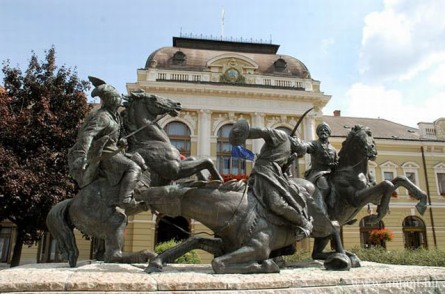 The master was over eighty when his public art "Border Castle Warriors" was set up on Dobó square in Eger in 1968. The dynamic, energetic, many-sided composition is one of the nicest examples of public art in Hungary.
The monument was placed at the neighbouring square, having now the name Border Castle Warriors during the downtown rehabilitation in 2015.
< back