Paduan St Antony Church of Minorite order
#ARTICLE_DATE_LETREHOZVA#: 21 February 2013 | Created: 15 June 2015
One of the nicest Baroque churches of Central Europe.
Minorite church with a dynamic facade construction and also having a very unique interiour with frescos and the altar picture showing scenes from the life of St Antony is situated on Dobó square. Every day at 11, 15 and 18 o'clock chimes can be heard from the church.
On the left of the church the eclectic building of the local government can be found dating back to the beginning of
20th c.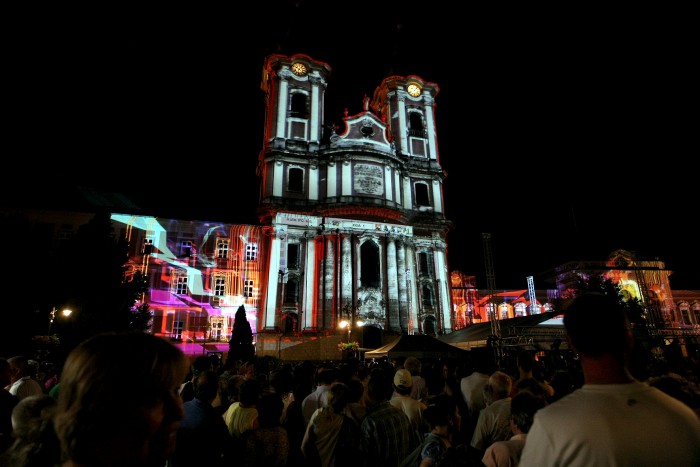 Contact: 3300 Eger Dobó tér 4 | Map | Tel.:36-516-614
< back